Download our 24 page course catalog, PDF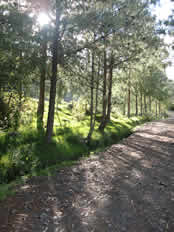 Mission Statement
Definition Of Metaphysics
Why Metaphysical Sciences?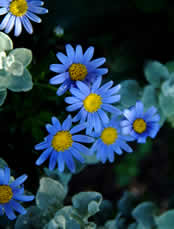 How Long Is Program?
Careers In Metaphysics?
What Are Courses Like?
How Were Courses Created?
What Will I Learn?
Writers / Teachers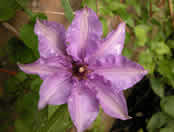 Why Doctorate Degree?
Laws For
Teaching & Counseling
Ministerial Ordination
How Ministerial Status Works
Course Books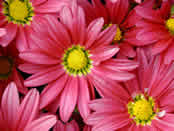 Tuition / Payment Plans
Scholarships & Financial Aid
Who is The Founder?
Find Out If University of Metaphysical Sciences Is Right For You
University of Metaphysical Sciences Degrees
Degrees In Metaphysics, Credentials Awarded
The University of Metaphysical Sciences is a non-profit distance learning facility, offering downloadable courses from the internet or delivered via postal mail. Study at your own pace while you work, stay at home, or travel.
Metaphysics Degrees / Certificates/Credentials Awarded

You can choose whichever title you wish from the list below. The curriculum is the same for all degrees. The degrees you can receive from the California UMS and Minnesota UMS are as follows:
California Degrees
From the CA Branch of University of Metaphysical Sciences

Bachelors Degree Titles:

UMS/California

Bachelor Of Metaphysics, B.M.
Bachelor Of Metaphysical Sciences, B.Msc.
Bachelor Of Divinity, B.Div.

Masters Degree Titles:

Master Of Metaphysics, M.M.
Master Of Metaphysical Sciences, M.Sc.
Master Of Divinity, M.Div.

Ordination: Reverend or Minister, student's choice
Practitioner's Certificate

Doctorate Degree Titles:

Philosopher Of Metaphysics, Ph.M.
Doctor Of Metaphysics, D.M.
Doctor Of Metaphysical Sciences, D.Ms.
Doctor of Holistic Life Coaching, D.HLc.

Doctor Of Divinity in: (D.D. or D.Div.)

Metaphysics
Metaphysical Sciences
Metaphysical Counseling
Spiritual Counseling




Minnesota Degrees
From the MN University of Metaphysical Sciences

Doctorate Degree Titles:

From UMS/Minnesota

The following degrees come from the Minnesota University of Metaphysical Sciences where students continue their studies after completing the Masters level at UMS/California if the student wishes to attain these particular degrees:

Philosopher of Metaphysics. Ph.D.
Philosopher of Metaphysical Sciences, Ph.D.
Philosopher of Metaphysical Counseling, Ph.D.
Philosopher of Holistic Life Coaching, Ph.D.
Philosopher of Metaphysical Theology, Ph.D.
Philosopher of Metaphysical Life Coaching, Ph.D.
Philosopher of Parapsychology and Paranormal Sciences, Ph.D.
Philosopher of Transpersonal Counseling, Ph.D.
Philosopher of Pastoral Counseling, Ph.D.
Note: No degree level can be skipped even though you might have Bachelors or Masters degrees in other fields from other schools. Our curriculum is very unique and cannot be substituted with other types of education. We are bringing a new level of professionalism to metaphysics and spiritual careers. We must be sure that all of our graduates have the same knowledge as each other and that there is consistency in our quality of graduates. University of Metaphysical Sciences is a very highly respected school because of this consistency among our graduates and full spectrum training.
Bachelors Degree / Metaphysics, Metaphysical
You will receive your Bachelor's Degree within 6-8 weeks of completion of the written and audio lessons in the Bachelor's Degree curriculum. You must be in the program for 6 months and have satisfactorily completed all required coursework before you are eligible to receive this degree.
Masters Degree / Metaphysics, Metaphysical

You must have completed your Bachelors degree to earn your Masters degree. Once you have completed the masters level written and audio lessons, you are eligible to submit your Masters thesis. You must be in the program for 7.5 months to turn in your thesis and have been in the program for 10 months to receive your Masters degree. You will receive feedback on your thesis within 10-12 weeks of submission. This curriculum usually takes a minimum of four months to complete.

This diploma leads to creating a more professional image for your books, classes, practice and other endeavors. You will also receive your Ministerial Ordination and your Practitioner's Certificate. The Practitioner's Certificate is necessary in some states for hands on healing or counseling. This protects your right to legally practice.
Doctoral Degree / Metaphysics, Metaphysical

You must have the bachelors and masters level requirements completed before you are eligible for the doctorate program. You must also have been in the program for a minimum of one year prior to be eligible for your doctorate. You must have already passed your thesis before you can turn in your dissertation for evaluation.
The Doctorate Degree has no written or audio lessons. The only work required is writing a 10,000 word doctoral dissertation (equivalent to two book chapters in length) on any metaphysical subject you would like to write about. For instance, if you want the Ph.D. in Holistic Life Coaching, you must write your dissertation on a subject pertaining to life coaching. Otherwise, there are no limits to the subjects you can choose.
Once you have submitted your doctoral dissertation you will receive your final credentials within 6 to 8 weeks. (How long it takes to write the dissertation is up to you.) You may obtain a second doctorate by submitting an additional dissertation after the first dissertation has been passed, and paying the appropriate fees.
Bachelors, Masters, Ph.D. Doctorate Degree in Metaphysics and Metaphysical subjects, distance learning, online or postal mail, Metaphysics Degree, Metaphysical Degree, Metaphysics Degrees, and education spiritual unfoldment.
Awakening The Self
Chakra Meditation
7 Chakras
Exploring Consciousness
Enlightenment
Guided Meditation
Kundalini Energy
Meditation Benefits
New Age Studies
Third Eye
Yoga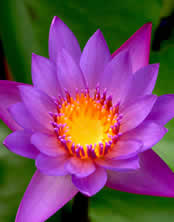 Home | All About UMS
Degree Programs
Courses | Careers | Sample Courses | Accreditation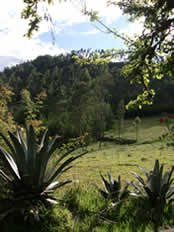 Free Reading | Wisdom Of The Heart Church
Research Team
Affirmations | Videos
Meditations | FAQ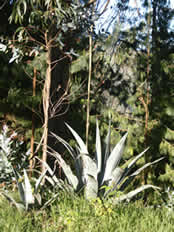 Bachelors Courses
Masters Courses | Electives Courses | UMS Graduates
Starlight Journal
Testimonials