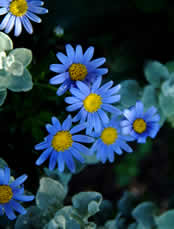 Please consider leaving behind some of your suitcase items like towels, rechargable batteries and chargers, or other useful items you won't need or can replace after you leave.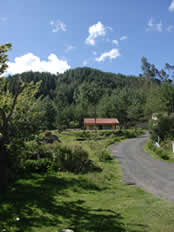 Donations to the Ecuadorian Community
and Gaia Sagrada
Bring Used Clothing & Thrift Store Items
For the most up to date information, visit our new website, gaiasagrada.com.
You are allowed 50 pounds per suitcase. If you are under that amount, would you like to bring something extra for the community here? You might be coming with just one suitcase and you are allowed two on your flight. Perhaps bring a duffel bag that you can then put in your luggage when you return, or leave an old duffel bag here for someone! Would you consider bringing some thrift store items with you, or used things that you don't want anymore?
The kids and adults in the area can always use clothing (clothing is expensive in Ecuador!), shoes, dishes, pots, pans, kitchen things, clocks, garden tools, almost anything you can think of. If you are going to take some things to the thrift store, would you consider bringing them with you to Ecuador in instead? We would love to give them out to the community here and they could really use them! Anything you can think of, they could use. They are very poor, and you would make a big difference to them.

Donate Some Items to Gaia Sagrada?
Gaia Sagrada can use some things too! Especially things that are not available in Ecuador. If you bring these in your suitcase, would you consider leaving them behind when you go? Some things we would buy from you if they are too expensive to donate. We'll work out a price.
Towels

English and Spanish language books for the library

hand crank/wind up flashlights that don't need batteries

solar flashlights or other solar items

Head Lamps


Rechargeable batteries and chargers


Yoga mats


Chair backs, back jacks


Tents, sleeping mats, and sleeping bags


Tarps of all sizes

Blankets

Food items like coconut oil, Bragg's Apple Cider Vinegar, organic vitamins or supplements, toothpaste without fluoride, bio-degradable soaps and shampoos, and any other natural item that is not easy to get in Ecuador

cast iron skillets

garden tools

Feel free to ask us what we need that you can bring in your suitcase!
Donations to Gaia Sagrada Scholarship Fund
Donations to Gaia Sagrada Scholarship Fund are also greatly appreciated, and go directly to our scholarship fund for Ecuadorians who cannot afford to attend our workshops and retreats, but would like to.
We would like to give community members of Llazhatyan and Jadan (our local communities) and other native Ecuadorians access to our workshops and retreats, but many of them need financial assistance in order to attend since they make little or no money. Ecuadorian wages are low, from $1.75 per hour to $3 per hour, and they cannot earn the kind of money that is needed to attend retreats at Gaia Sagrada even though we are keeping our prices extremely low and comparable to what hostels and hosterias normally charge.
If you would like to help Ecuadorians attend retreats or workshops at Gaia Sagrada, please feel free to inquire at our office about where you can fill out our donation form and receive a tax deductible receipt for your tax records if you would like one. Or you can visit our donations form page and specify you would like to donate to the Gaia Sagrada Scholarship Fund.
Donations to the Local Community Around Gaia Sagrada
If you would like to make a donation to Llazhatyan & Jadan, the Ecuadorian communities around us that could use a lot of help, you can donate here at Gaia Sagrada. Please see our page Helping Ecuadorian Communities: Llazhatyan & Jadan for a full description of how these donations are to be used. We would like to provide a roof for the school so the kids no longer sit in a wet, dripping classroom, funds for their kids to go to high school, and micro-loans and grants to small farmers and country people who could start small businesses or enhance their existing ones if they just had a break in life. We also would like to donate toward their $800 water overhaul project which will make water available to more people in the community and develop other existing water sources on the mountains.
Any amount is welcome, large or small. Every little bit helps. Even a small $1 or $5 donation is greatly appreciated. If you would like to make a sizeable enough donation to the Llazhatyan community around Gaia Sagrada, and you need a tax deductible receipt for your tax records, please visit our donations form page. You will get a 501(c)3 tax deductible receipt from Wisdom of the Heart Church in California, USA.
Donations & Handouts: Do's & Don'ts
If you would like to donate money to the community and its members, we have devised an objective way to do this (listed below) that will make it fair for everyone. Each person in the communities of Llazhatyan and Jadan will benefit from this method.
Please do not give money directly to the people in the community, as this will cause an uncomfortable situation to develop where community members would constantly ask all gringos (that's you) for money and resent those who have gotten it if they did not. If we start giving them a dollar here and a dollar there, all our guests would be harassed for money every time they leave the property boundaries for walks, going to the store, going to the bus, anything. Therefore, please give donations through the Gaia Sagrada Llazhatyan and Jadan fund where it can be appropriately dispensed in a way that doesn't make anyone uncomfortable.
If you want to buy the kids a coke or some candy when you're at the local store, this would be ok. Just don't go overboard and get too extravagant! We're trying to avoid the "gringos are walking ATM machines" phenomena that third world countries think when we visit. While your heart will want to give money, please do it in such a way that keeps everything in balance in the community here.
Gaia Sagrada has devised an objective method for donating to the Llazhatyan & Jadan communities around us that will benefit all members.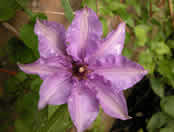 Help fund an Ecuadorian who wants to attend our workshops through our Scholarship Fund.