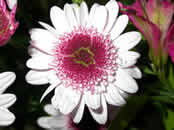 NO Shots or Vaccinations required ! Avoid dangerous immunizations. You are free to come to Ecuador without any shots.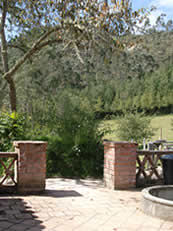 English is the spoken language at Gaia Sagrada, but Spanish is the language of Ecuador. Practice your spanish!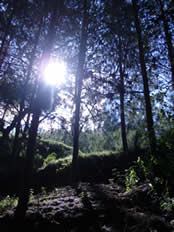 Your Visit To Ecuador
For the most up to date information, visit our new website, gaiasagrada.com.
Gaia Sagrada is closest to the city of Cuenca, Ecuador. Cuenca is the cultural center of the three main cities of Ecuador. Several colleges and universities are in Cuenca, artisans come from all over to sell their wares in Cuenca, and the energy of this particular city is very peaceful.
US Embassy in Ecuador, for information about Ecuador
For information about travel, Getting to Gaia Sagrada
Just Your Passport
NO Visa if Under 3 Months
First three months or under, no Visa necessary, just passport
You are also required to have a round trip plane ticket, or at least one that continues on to another country outside of Ecuador. Check with your Ecuador Consulate to be sure no visa is necessary. Visa extensions (below) will allow you to be in Ecuador 6 to 9 months per year.
NO Shots or Vaccinations Required
NO shots or vaccinations are required for entering Ecuador. None whatsoever. If you plan on taking trips into the jungle after your stay at Gaia Sagrada, it is recommended that you bring malaria pills, get a shot for yellow fever and dengue fever, which are vaccinations you can get here in Ecuador, but if you are not a person who takes vaccinations, don't worry. It is not required for entry into the country.
Visa Extensions
We encourage you to travel around in Ecuador for a little while. There is a lot to see here. There are all kinds of climates, beautiful people, and many magical experiences to be had.
If you wish to stay longer than 3 months, you can get an extension visa for $200-250. The visas are available here in Ecuador if you decide to stay longer than 3 months, or you can get a visa extension from the Ecuadorian Consulate in your country before you leave your country.
To get a 3 month extension on your tourist visa for a total of 6 months, you must present a copy of your checking account balance with $2000 - $3000 in your account.
If you want a 6 month extension for a total of 9 months stay in Ecuador, you must present a checking account balance of $5000 - $6000.
The reason you must present your bank balance for visa extensions is because Ecuador wants to make sure you can take care of yourself while you are here and that you can leave when it's time to go. This must be presented at the time of application for a visa.
Language
English is spoken primarily. Bi-Lingual staff are present as well. Spanish is the primary language of Ecuador. If you want to interact with the locals, you'll have to practice your Spanish! Even if you take a quick Spanish I course at your local community college, that's enough to get you going. Another language learning possibility is the Rosetta Stone course you can load onto your computer. We hear the Rosetta Stone CDs work well.
Money
About Cuenca, Ecuador
Cuenca is considered the #1 place to retire in South America by International Living, and from our experience we can see why! All the modern amenities are in the Ecuadorian cities, high speed internet, cell phones, clean water and food, it's all here. It is very much like middle class America in Cuenca.
Cuenca has a rich night life, many museums, as well as universities and a lot of cultural activities. Some refer to Cuenca as the cultural center of Ecuador because Cuenca is where all the artisans go. Cuenca is a little bit more expensive to live in than other cities in Ecuador.
Quito is the capital of Ecuador so all the business and political affairs go on there. Guayaquil is a port city where imports and exports happen, and might be considered the Los Angeles or Miami of Ecuador. Cuenca is the cultural center of Ecuador and very historical.
To know more about Cuenca, visit http://en.wikipedia.org/wiki/Cuenca,_Ecuador
or google Cuenca, Ecuador.
Just need a passport,
no visa required !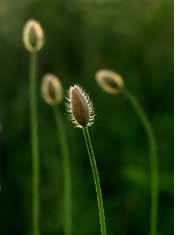 Check our page on Tips for Travelling Safely so you can learn some of the do's and don'ts for travel in third world countries, and Ecuador.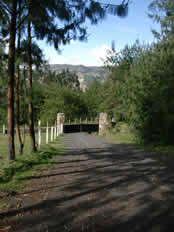 Cuenca is considered the #1 place in the world to retire, by International Living. From our experience we can see why!