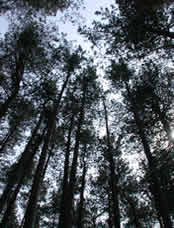 When sitting under the stars, make a wish and thank the divine within you for providing your wish!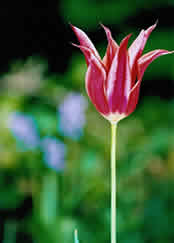 Yes, these beings (flowers) have a different psychology and different senses for perception, but they are sentient beings just like you. They perceive you too while you perceive them. What do you think it's experience of you is?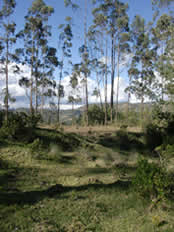 Facilities & Things To Do Nearby
For the most up to date information, visit our new website, gaiasagrada.com.
Gaia Sagrada Facilities
Sauna

Hot tub

Laundry

Internet

Hiking

Community center, movie room, & library

Meditation & hammock spots

Dining area, 3 vegetarian meals per day

Campfires & sing-along
Hiking - There are many trails on the property, as well as on the dirt roads in the community around us. One could enjoy long walks in forests, fields, and country roads. The views in every direction are amazing and it is always lush and green in Ecuador. There is never snow and there is never dry heat, just green! Perhaps that's why Ecuador is so healing.
Hot tub - Enjoy a relaxed half hour or so in the hot tubs surrounded by nature. Loosen up your muscles before a massage. Have a conversation with new friends in soothing water.
Hot Sauna - We have a hot sauna available for your health and rejuvenation endeavors. It is on for certain hours of the day, specifically during free time in the afternoons and evenings. Sit in the sauna for a while, then take a cool dip, very good for your health!
Internet - Bring your laptop for wifi access in the community center area. If you need to transfer documents from your laptop to a computer in city, we suggest you bring a flash drive with you. For a lot more information about internet and internet speeds, please see our Internet Facilities page.
Meditation Spots - There are many areas to gaze at the scenery of Gaia Sagrada. There are benches and sitting areas everywhere. Just go on the trails and take a walk, you will find them.
Hammocks - We have hammocks everywhere for you to use!
Campfires - These happen all the time at Gaia Sagrada! People bring their guitars and instruments, sing, or just enjoy conversation by the fire. It changes with different groups of people as to what is going on at the campfire. Bring your guitar or other instruments if you want to have some campfire fun.
Laundry Service - We provide a laundry service at $3/pound of clothes. We take care of getting your clothes washed, dried and folded.
Things to do Nearby
We can arrange day trips for groups to go somewhere in particular on Saturdays and Sundays.
Taxis in the city: Taxis cost $1.50 to short distances, $2 if it's more than 5 minutes, and not more than $3.50 if you go from one side of town to the other. This is a fee you would split with everyone you're with as you take the taxi to your destination so it's not expensive at all. A taxi by the hour is approximately $8 - 10 per hour. Ecuadorians cannot make change for $10's and $20's all the time so make sure you take plenty of small bills with you.
Cuenca - Every now and then you might want to take a trip into Cuenca just for fun. If a large enough group wants to go to Cuenca and then come back, a minivan can be arranged to take you in the morning and return in the evening. Day trips are often arranged for Saturdays and/or Sundays. If you're feeling adventurous, the bus is $2 and goes to Gualaceo first, then to Cuenca. The nearest bus stop is about a mile from Gaia Sagrada, an uphill walk. If you want to have a shorter bus ride into the city, walk 3 km on the back road, a beautiful country which that takes 20 minutes and is all downhill, and catch the buses on the Cuenca side of the out-of-comission toll booths. (Don't try to come back that way, though, as it takes an hour and a half for even an athletic person to walk that particular 3 km uphill!)
Banos Hot Springs - In Cuenca, The Banos are hot springs you can visit for the day. The two main hot springs are Hosteria Duran and Piedras de Agua. There are several others you can explore when you are there in the Banos area of Cuenca. (This is not the town of Banos which is covered in guidebooks, which is 5 hours north of Gaia Sagrada in the direction of Quito.)
Gualaceo & Paute - These are two other nearby towns that you might like to visit if you don't want to go to the city of Cuenca. These are quaint towns that are absolutely wonderful. To go to their farmers markets on Sundays is a delight!
Chordeleg - This town is a little bit past Gualaceo and is the silver capital of the area, with artisans and craftsmen adept at making all kinds of silver jewelry. It is amazing to see what they make. If you want a unique custom made piece or a repair to something you already have, these guys can do it.
Inga Pirca Ruins - This is a famous ruin on the Inca Trail, the largest in Ecuador. You can go straight to the ruins by vehicle or hike the Inca Trail for a while before you get there. Inga Pirca Ruins
Giron Waterfalls - There is a beautiful waterfall in the area of Yunguilla (about 2 hours from Gaia Sagrada). Take some time out to go and see this extraordinary water fall. Giron Waterfall in Yunguilla
Aguarongo - Aguarongo is a nature preserve nearby, about 10 km away. It has multitudes of walking trails and places to see. A reservation can be made to visit for a day trip and transportation can be arranged. We will have excursions for different workshops to this beautiful place as well.
Make time for yourself, and you will find that it is an investment well worth the time!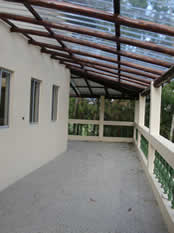 Listen to the wind rustling the trees and let your heart be soothed. Be at peace and let Mother Earth (Gaia) bless you with her darshan (blessing from a master). Peace is always here for you.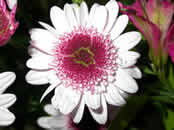 Take time to relax and enjoy your life, because if you don't, what was the point of living?