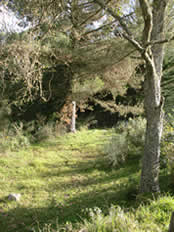 Poisoning yourself with low vibration foods or thoughts not only pollutes your body, but also your mind and emotions.
Ayahuasca & San Pedro Food & Medical Guidelines
Please read in full the following:
For the most up to date information, visit our new website, gaiasagrada.com.
Food Guidelines: Shamanic Dieta
Ayahuasca and San Pedro are plant medicines, or plant teachers, and should be respected as such. Since they are Earth medicines, it is best that you approach with a clean body and be in your natural human state, with no junk foods or processed foods for at least three days before Ayahuasca Ceremony or San Pedro Ceremony. You should also be without any recreational or pharmaceutical drugs 5 days before ceremony. Some recreational or pharmaceutical drugs in combination with Ayahuasca or San Pedro can be lethal in rare cases. It is best to be safe.
If you have respiratory or heart conditions, or high blood pressure, you should be extra careful to take care in your decision to attend an Ayahuasca Ceremony or a San Pedro Ceremony. Some physical conditions are not conducive to an Ayahuasca or San Pedro experience, yet in some cases these plant medicine teachers literally heal the condition. It goes on a case by case basis. It is up to you to decide.
If you have a serious medical condition, please let our staff know so that we can be sure to take good care of you and make sure your medical condition is honored and taken into consideration during these ceremonies.
Watch what you eat, watch what you think, and only let in things of a joyful nature.