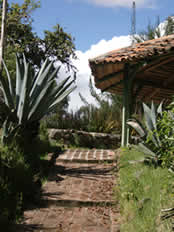 Only when we take time to rejuvenate, look within, and rest ourselves do we reach our full potential .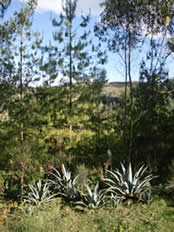 Peace is always here. Simply put your attention on peace.
Welcome to Gaia Sagrada
Spiritual Community & Retreat Center!
meditation, yoga, workshops, vegetarian meals, spiritual friends and companions, hot tub, sauna, fresh mountain air, hiking, and magical starry nights!

Gaia = Mother Nature, Mother Earth -- Sagrada = Sacred

For the most up to date information, visit our new website, gaiasagrada.com.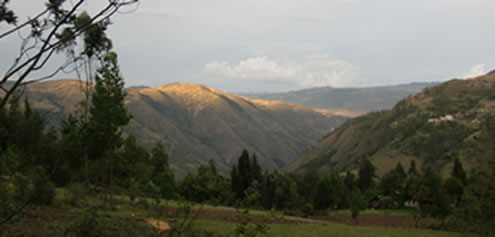 Why The Name Gaia Sagrada?
Gaia is a very old name for Mother Earth, or Mother Nature. In Greek mythology she birthed many of the major Gods who ruled over different sections of the Earth. Gaia is known as the nurturer, sustainer and giver of love to all who come to the goddess for support. She is known as the spirit of the Earth, plants, rocks and water and when you are blessed with darshan from nature, it is Gaia blessing you.
Gaia Sagrada is the perfect name for our spiritual community because we strive to be one with Mother Nature and live harmoniously on the Earth, which is a sacred being. It is also the perfect name because this is a sanctuary of support and nurturing amidst natural beauty.
The Perfect Place For Spiritual Retreat & Spiritual Community
Cuenca, Ecuador was picked because of its low expenses, safety, ease of entry for visitors (no shots or visas required, only your passport), and also for its gorgeous, magical, and natural settings. Ecuadorian people are very friendly and helpful, "muy tranquilo!"
Gaia Sagrada is nestled in a small community called Llazhatan (Ya-zat-yan) in the Andes Mountains, very close to Jadan (Ha-dan). If you have ever wanted to live at an ashram or retreat center, without a lot of dogma or wearing specific outfits, this is your place!
Spirituality at Gaia Sagrada is varied. We horor all paths. While spiritual methods and focus are the core of our community here, you are not required to adhere to any specific religious or spiritual beliefs. You are able to be yourself.
Here you can experience:
Retreat from the world in the magical Andes Mountains of Ecuador

Watch the hummingbirds, forests, pastures, and butterflies

Partake in the nectar of flowers while you are sitting in sunny gardens

Gaze at the milky way, distant planets and galaxies

Enjoy fireflies after dusk

Be at peace while you dive into your spiritual inner worlds in a safe, beautiful paradise

Everything taken care of for you; everything you need provided

Attentive staff, entirely supportive of your spiritual journey

Spiritual Eco-Community atmosphere where people live in spiritual focus

Enjoy a day or a month in workshops and classes which explore processes of consciousness. These workshops are for personal retreat, self inquiry and enrichment. Eat all natural vegetarian meals made from fresh fruits and vegetables, hike in beautiful scenery, swim, take a sauna, sing by the campfire, or sit in the hot tub under the stars. Relax in beautiful nature meditation spots everywhere on the land, or take a trip into the city of Cuenca to see the historic sites.
If you are coming for spiritual community living, you will find a beautiful model in action. Eco-practices are widely used and you can learn something for your own building endeavors in the future. Spiritual focus is at the core of the community, so you will have an opportunity to dive deep into your own consciousness with others of like mind. People here are living in a stress free environment, separated from the world, in a way that is rare and hard to find.
Whatever you find nurturing and adventurous for your consciousness and spirit, you will find it here!
Welcome to Gaia Sagrada !
Take time to write a poem, paint a picture, or play a song. Whatever creative outlet you like to use, make the time to be creative.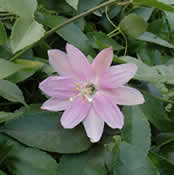 When you give the creative self a chance to shine, this is how all the other parts of you shine as well!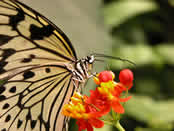 Sponsors: University of Metaphysical Sciences, Wisdom of the Heart Church, Christine Breese